Relocation Resources | Community Calendar | Community Links
Community Information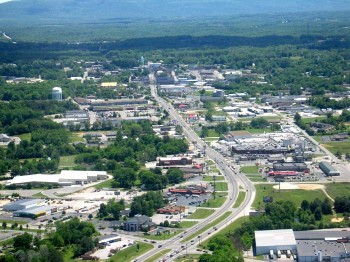 Crossville, Tennessee, is one of the best places to retire if you are looking for beautiful scenery, fantastic fishing, hiking, sightseeing, and golf. Being the "Golf Capital of Tennessee", Crossville has some of the best golf courses in the South! Designers such as Jack Nicklaus, Ron Garl, Joe Lee, and Robert Renaud have seen the natural terrain and scenic beauty in the Crossville area as an asset of which to take advantage, and you can too!

Crossville offers gorgeous scenic views with rolling hills, mountain streams and rock formations, serene country sides, and blue skys unlimited, which makes it a great place to have a good time, whether you are hiking, fishing, golfing, or just looking for a place to relax.

Looking to visit or relocate to Crossville, Tennessee? We have provided some great resources to aid you in your research of Cumberland County (view one or more of the above links for more information). We hope to see you soon!

History of Cumberland County

Crossville is home to premier medical facilities, great schools, many historic areas of interest, museums, unique shopping areas, and theaters, including the Cumberland County Playhouse – Crossville has so much to offer -- it's just better living here!

Cumberland County, created in 1856, is in the eastern part of Tennessee between Nashville and Knoxville; Nashville is 120 miles west and Knoxville is 75 miles east. Chattanooga, renowned for it's "Choo-choos" and the Tennessee Aquarium, is only about 75 miles to the southeast. About 65 miles to the east stand the beautiful Smoky Mountains.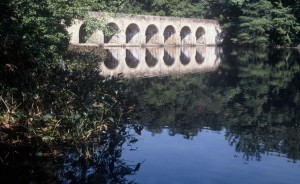 The county, with an elevation of nearly 2,000 feet above sea level, is located on the Cumberland Plateau. The County population is 46,802. Crossville, the County seat, has a population of 8,981. The county covers approximately 679 square miles. Many of those miles include mountain views and scenic lakes including the Cumberland Mountain State Park.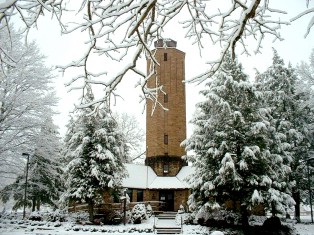 Prior to 1805, all of the surrounding area was Native American territory. Arrowheads have been found in Cumberland County which carbon date as being several thousand years old. The oldest community in the county is Crab Orchard, established in 1797. The county includes the Cumberland Homesteads. The Homestead project was a Depression Era effort to promote home ownership. The project included building stone cottages and farms for over 256 "Homesteaders." The project was visited by Mrs. Eleanor Roosevelt, and is designated as a national historical district. The Homestead Tower (now a museum) still pays homage to the hard work of all those involved.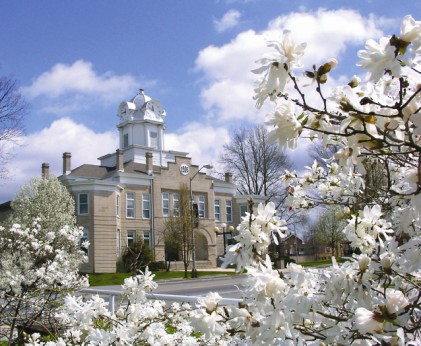 Cumberland County residents enjoy a full serving of each of the four seasons, from the spectacular fall colors to springtime's blooming Dogwoods. The mild winters and warm summers combine for an average temperature of 54 degrees. The time from "frost to frost" is about 180 days. Winds blow typically from the Southwest, and precipitation averages 52 inches for the year.

♦ Return to Top