Your Bank. Your Lender. Your Neighbor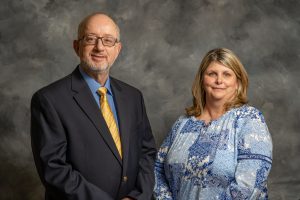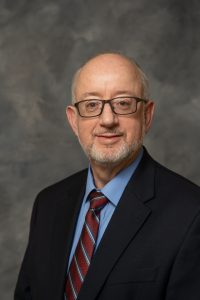 Lewis Taylor, vice-president of lending, has been with Highland Federal since 1991. Lewis has seen many changes in mortgage lending through the years—from originally doing hand-written applications and manually preparing loan documents to the fully automated loan process of today. He has seen what it takes to navigate the economic twists and turns of the last 30 years. As a native of Cumberland County, he has personally experienced the growth and changes of the community through several decades. Lewis gains strong satisfaction from his job because it allows him to help people with one of life's great accomplishments – buying or building their own home. He also finds great fulfillment in helping customers refinance their homes because it can make such a tremendous difference in their long-term financial position.
While Lewis loves his profession, his greatest joy is his family. He is mighty proud of his two daughters and their husbands, and especially the six grandsons that they have given him. He likes to say, "I was born to be a grandpa."
Lewis also has a passion for serving his community through local organizations like the Lions Club and through his local church. He graduated from Liberty Baptist College (now Liberty University) in 1983 and Liberty Baptist Theological Seminary in 1987. This educational background has been invaluable as he has served in several church capacities. Most recently, for the past 11 years, he has helped lead the educational ministries of Central Baptist Church while serving as Sunday School director. You'll also find him at church on Wednesday evenings hanging out with his small group of first grade boys enjoying "Kids for Truth".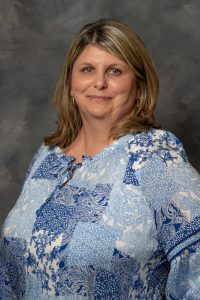 Angela Pennington is a loan officer at Highland Federal. Angela joined the Highland Federal family in February 2020, with 29 years of lending experience. Originally from Fentress County, Angela moved to Crossville in 1997. Angela enjoys spending time with her husband and family. Angela also loves junking for vintage/antique items, painting, and crafting.
Highland Federal has been financing homes in the Upper Cumberland area since 1961 with an experienced and knowledgeable staff that can assist in all real estate lending. At Highland Federal, there is nothing more important than customer service. It is the foundation upon which all of our successes have been built.
Since there are so many different loan products available in today's market you will need to consider the following before selecting a financing program:
How long do you anticipate owning the property you are about to finance?
Do you wish to build equity fast?
Is your income likely to grow, or remain stable?
Considering income history and real estate values, would a fixed or adjustable rate better suit your goals?
Are you building or buying?
Before you begin shopping for a new home, call Lewis or Angela at 931-484-6178 to discuss your financing questions or needs.